Benjamin Hammond
Property Solicitor
Where are you from?
Norfolk
When did you qualify?
1999, Solicitor, England and Wales.
What's your background?
I trained with Eversheds (now Eversheds Sutherland) and qualified as a commercial real estate lawyer. I moved to the City of London and then took a partnership in a Legal 500 firm. More recently I have worked as a consultant lawyer, and built my own practice.
What made you become a Lawyer?
I read English Literature at university, so I had an affinity with words. I spent some time in barristers' chambers and law firms and realised that this was what I wanted to do.
Your ethos?
I push transactions through with the minimum of fuss.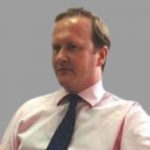 Practice Areas
Commercial Property
Real Estate