Chris Sanders
Commercial Solicitor
Summary
Chris, a highly skilled solicitor based in the North-East of England, is authorised to practice law in England and Wales.
When did you qualify as a lawyer and why ?
Since discovering his innate talent for law in September 1996, Chris has passionately pursued the field both academically and professionally.
Background
As a former professional footballer, civil servant, and independent financial adviser, Chris boasts a diverse range of experience in legal practice and small-to-medium enterprise (SME) business management.
Practice
Chris's areas of expertise include Commercial Law, Sports Law, Corporate Law, Business Sales and Purchases, and Commercial Property. Over the years, he has honed his skills in these fields, which have become seamlessly integrated with his academic pursuits and personal interests.
Highlights
In 2003, Chris co-founded a thriving solicitors practice, fostering numerous long-lasting relationships with both clients and professional advisers. Leveraging his background in professional football, agency representation, and law, Chris has had the distinct honour of serving as an Independent Member on The Football Association's Judicial Panel in London, sitting on Regulatory Commissions.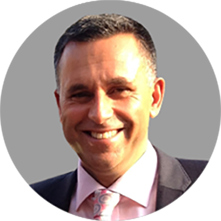 Practice Areas
Company
Commercial
Residential Property
Commercial Property