David Sinclair
Information Law Solicitor
Where are you from & what jurisdictions are you qualified in?
I am a UK citizen, qualified to practice in England and Wales.
When did you qualify as a lawyer and why?
I qualified as a solicitor in 2005.  I became a solicitor to better understand the law and to better advise and represent clients.
What's your background?
Trained originally as a mining engineer, I served as a Royal Engineers officer and later in a number of management/technical roles in the construction industry, before returning to university to obtain a BSc. (Hons) in Occupational Health and Safety from Leeds Metropolitan University and then a Postgraduate Diploma in Environmental Management from Durham University.
With almost 20 years' experience in construction, the telecoms sector and in community care, I was the first person in the UK to be granted dual solicitor and chartered health and safety practitioner status.  Since qualifying as a solicitor, I have worked in the construction, health and social care (including two years in-house at an NHS Foundation Trust), commercial and charities sectors, and for Europe's largest insurer.
What areas of law do you specialise in and why?
I became interested in digital technology and data protection, following a cyber-attack and personal data theft that severely damaged a client's business.  I returned to university and obtained a LLM in Information Law and Practice and later an MSc in Information Security Management.
I specialise in advising clients on cyber security, data protection and other aspects of information law and management.  I also represent clients being investigated by the police, ICO, or other regulators.  I am regularly instructed to assist clients to investigate internal and external cyber-attacks and/or data breaches, often as part of their computer security incident response team.
I am regularly asked to provide board and senior management data protection training.
What are you career highlights?
During my career I have advised and represented a number of high-profile clients being investigated and/or prosecuted by the police, CQC, HSE, ICO and other regulators.  I was recently instructed to advise on data protection as part of the Grenfell fire public inquiry.
I am currently preparing to undertake research for a PhD, studying how personal data processed by Artificial Intelligence can be best protected.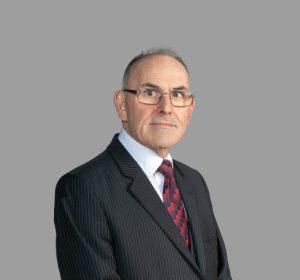 Practice Areas
Data Protection
Information Law
Regulatory
Fire Safety Law
Health and Safety
Environmental
Telecommunications
Cyberlaw