Jason Lysandrides
Commercial Solicitor
Where are you from?
I am from the UK
When did you qualify as a lawyer?
2005
What's your background?
Partner and head of IP at BPE Solicitors LLP, supporting a wide range of commercial organisations with commercial and intellectual property matters; and Head of Legal at Anatwine Limited, a software technology company specialising in direct and bespoke integration supporting well-known and leading Brand and Retailer Partners operating within the Sports & Fitness Clothing, and Fashion Industries throughout EMEA, APAC, and the US.
What areas of law do you specialise in?
Commercial agreements with a technology / IP / IT focus;
Intellectual property rights, including brand protection, copyright, confidentiality, designs, and trade marks.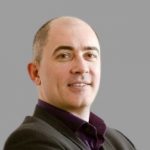 Practice Areas
Commercial
Intellectual Property