Laura Campbell
Litigation Solicitor
Admissions
Laura qualified as a Solicitor in England & Wales in 2007.
Background
Laura studied English Language & Literature at The University of Manchester before deciding she wanted to 'convert' to law. After law school she trained with UK law firm Weightmans LLP before moving to global law firm DWF LLP.
After having a family, Laura grew tired of the 'city' scene, leading to her working as a consultant and establishing her own practice.
Expertise
Litigation (personal injury and any kind of disputes) and employment law.
Laura was involved in a bad car crash when she was 20, it wasn't her fault but her solicitors & barrister were terrible and she lost her case at Trial. Laura found the process interesting but knew she could do a better job.
More specifically, having studied English, Laura loves using language to persuade & construct an argument.
Highlights
Being part of the defence team on a now leading occupier's liability catastrophie.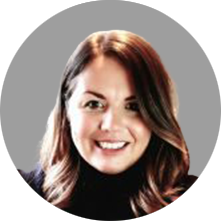 Practice Areas
Clinical Negligence
Dispute Resolution
Employment Litigation
Insolvency
Litigation
Personal Injury
Property Litigation