Laura Campbell
Litigation Solicitor
Where are you from?
I am from Manchester, UK
When did you qualify as a lawyer?
2007
What's your background?
I studied English Language & Literature at The University of Manchester before deciding I wanted to 'convert' to law. After law school I trained with UK law firm Weightmans LLP before moving to global law firm DWF LLP.
After having a family I grew tired of the 'city' scene, leading me to work as a consultant and establish my own practice.
What areas of law do you specialise in?
Litigation (personal injury and any kind of disputes!) and employment law.
I was involved in a bad car crash when I was 20, it wasn't my fault but my solicitors & barrister were terrible and I lost my case at Trial. I found the process interesting but knew I could do a better job.
More specifically, having studied English, I love using language to persuade & construct an argument.
Career Highlights
Being part of the defence team on a now leading occupier's liability catastrophic.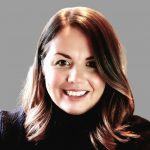 Practice Areas
Clinical Negligence
Dispute Resolution
Employment Litigation
Insolvency
Litigation
Personal Injury
Property Litigation