Nick Marshall
Corporate Solicitor
Where are you from?
I am from the UK
When did you qualify as a lawyer?
1988 as English Solicitor, 2017 as Jersey Advocate
What's your background?
Originally from Cheshire. Trained in Manchester where I was a solicitor and partner in various commercial law firms before moving to Jersey.
What areas of law do you specialise in?
England – company/commercial; sport. Jersey – private client incl trusts; company/commercial
Career highlights
Acting on behalf of Manchester United for 5 years.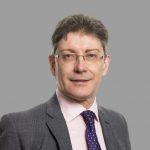 Practice Areas
Commercial
Company Secretarial
Corporate Law
Sport Law