Peter Groves
IP Litigation Solicitor
Where are you from & what jurisdictions are you qualified in?
I was born and raised in north-east England, and I'm an English solicitor.
When did you qualify as a lawyer and why?
I qualified in 1980, having chosen to study law at university because I thought a degree that led to a profession was better than a purely academic one (not sure I would think that way now, although I would still choose law) and because my economics teacher at school sowed the seeds of my interest in the subject. Not content with a first degree in law, I went on to get an MA in business law and then a PhD.
What's your background?
I have worked in-house and in private practice, and I have also written several legal textbooks and spent a considerable amount of my time presenting training courses and teaching law students. I still help students prepare for the University of London International Programme law degree, and for several years was a visiting fellow at the Russian State University of Justice teaching students on this programme. I have also been a councillor, a parliamentary candidate, and a member of a trade union executive.
What areas of law do you specialise in and why?
I specialise in intellectual property law, which seems to me to be the area of law that we all engage with (though usually not consciously) most in our everyday lives. I certainly tell students that it's more interesting than any of their other subjects, and none of them has disagreed with me yet. It has certainly kept me engaged for over 40 years!
Career Highlights
The highlight of my career was just a few years ago, when for the first time I found myself doing advocacy for a client in a trade mark ownership dispute. Not only was I a first-time advocate, but I had to cross-examine hostile witnesses. In the end we achieved a better result than the client had thought possible, but while a little excitement can be a good thing I have not altered my career path as a result, although I have argued a case in the Intellectual Property Enterprise Court since then (and once again secured a good result for my client).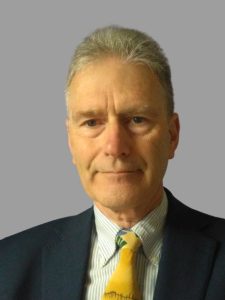 Practice Areas
Intellectual Property Law
Litigation
Dispute Resolution