Robert Crampton
Construction & Commercial Solicitor
Where are you from?
Yorkshire
When did you qualify as a lawyer?
Sept 2000
What's your background?
Over 22 years' experience of providing advice on commercial business relationships and construction transactions. I have worked in private practice at large national firms and as an in-house lawyer in several sectors. I have had a broad commercial career working in-house in a number of business sectors.  One thing they have all had in common is a need for practical advice on IT and Telco contracts.
Whilst I was working as in house solicitor, I realised that there was a demand for legal services to be delivered in a different way, a way that was both commercially aligned with the aims of the clients and cost effective.  I felt the traditional model for delivery of legal services didn't meet that demand and so I became a consultant solicitor.  Whilst working with 360 I have been proud to assist a number of companies across the IT, Technology and Telco Sectors.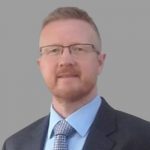 Practice Areas
Commercial
Construction & Engineering
Information Technology