Roy Carter
Partner, Commercial & Employment
Admissions
Roy is from the East of England and was admitted as a Solicitor of the Senior Courts of England and Wales.
Background
Roy's former 32-year career was in the fire and rescue service where he served as a fire-fighter through to senior fire officer. This brought him into contact with fire safety regulation and business crime and provided an opportunity to pursue a vocation in law.  This he did uniquely, whilst still serving as a fire officer, after being selected and sponsored by his fire and rescue authority, to qualify as a Solicitor. He qualified in 2010 and was later appointed as the authority's Principal Solicitor, Monitoring Officer, and Clerk.
Expertise
Roy has a sound foundation acting as in-house general counsel. He provides proactive, timely and authoritative legal advice and support to chief officers, directors, strategic managers, and department managers. His general areas of work comprise public administrative, employment/HR, and regulatory law; and he has extensive experience in regulatory fire crime, fire investigation and trade union law.
Highlights
He is a Member of the Law Society of England and Wales and a Member of the Institute of Fire Safety Managers. In 2007 he was awarded the Fire Service Long Service and Good Conduct Medal.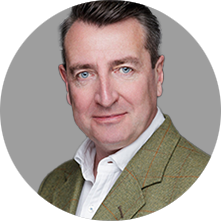 Practice Areas
Employment Law
Commercial
Corporate
Public Procurement
Administration