Todd Foreman
Partner, Corporate & Finance
Admissions
Todd is a dual US-UK citizen and lives in France. He is qualified in England & Wales, the State of New York and the Republic of Ireland.
Todd was attracted to the legal profession because of an interest in public policy and international affairs, as well as practical application of law in business.
Background
Todd was raised in Kentucky but has lived most of his adult life in Europe. Todd has a passion for languages and speaks French and German. He holds law degrees from the University of Pennsylvania (Carey) Law School and King's College, London.
Expertise
Todd specialists in corporate transactional and regulatory work, often with a cross-border element. He enjoys helping clients to manage their legal risk and complete transactions by providing pragmatic, clear advice.
Highlights
Career highlights include securities listings in London, Frankfurt, New York, Helsinki, Dubai and Tokyo, numerous M&A transactions, in-house positions in major banks and asset managers in the City of London and four years as General Counsel of a global stock brokerage firm.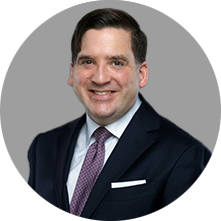 Practice Areas
Corporate
Commercial Contracts
Banking Finance
Finance Regulations
Media