Zoe Haynes
Property Solicitor
Zoe qualified in 2007, specialising in Property Law. Zoe enjoys finding solutions for her clients and really cares about providing a great service.
Where are you from & what jurisdictions are you qualified in?
I grew up in the Midlands and am qualified to practise in England and Wales.
When did you qualify as a lawyer and why?
I qualified in 2007, after having worked in the legal profession for several years following my graduation from University.  I have always had an interest in the law and my mother previously worked in the legal field, which rubbed off!
What's your background?
I have wanted to be a lawyer for as long as I can remember.  I began my legal career at Shoosmiths Solicitors in 2003, specialising in Residential Property matters.  I later secured a training contract and moved into Commercial Property matters.  I qualified into a pure Commercial Property role in 2007 at the Wilkes Partnership in Birmingham City Centre and later moved in-house to a pure Commercial Property role during the recession, for a professional commercial landlord in Birmingham, managing their large property portfolio in Digbeth.  I then moved back into private practice and continued my experience in Commercial and Residential Property matters.  I also worked at two rural practices in Herefordshire for a time, including Harrison Clark Rickerbys, which introduced me to Rural and Agricultural Property matters.  I built upon my experience in dealing with unregistered land in Herefordshire.  There are still a number of unregistered titles in Herefordshire to this day due to the late introduction of compulsory registration there.
What areas of law do you specialise in and why?
I specialise in Commercial Property, but also have expertise in Residential and Agricultural Property matters.   I have experience in dealing with complex refinancing matters (value up to £5 million), sales, purchases, lettings, portfolio management, (including navigating the Landlord and Tenant Act 1954), option agreements, overage agreements, auctions, promotion agreements, small development schemes, corporate support and light commercial matters.  I also have experience of dealing with the acquisition, transfer and registration of fisheries and fishing rights.  I always particularly enjoyed property law as a specialism and found it complex, but interesting.  I enjoy finding solutions for my clients and I really care about providing a good service.
What are your career highlights?
I once dealt with the band UB40, during the in-house role I held.  My employer was suing them for unpaid rent!  I managed to persuade them to settle without going to court.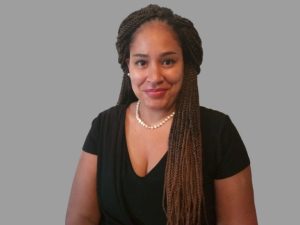 Practice Areas
Residential Property
Commercial Property
Private Client
Dispute Resolution