Aryeh Kramer
Litigation Solicitor
Admissions
Aryeh became a qualified Solicitor in 2002. Originally from the UK, his professional journey has taken him to various corners of the globe, including Africa (specifically Ghana and South Africa), Europe (countries like France, Belgium, and Germany), the Middle East (Israel and the Emirates), and the Americas (USA and Brazil), to name a few.
Background
After earning his qualification in a boutique firm in Clerkenwell, Aryeh quickly moved on to serve in a North West London firm for a span of 3 years. Subsequently, he established and managed his own firm for another 3 years. Aryeh's diverse experience also includes a year as the head of litigation in a larger firm. For approximately 11 years thereafter, he offered his expertise as a consultant at WPG.
Expertise
Aryeh's primary focus is on problem-solving, a service he extends to each of his clients with dedication.
Highlights
Aryeh prides himself on bringing relief and satisfaction to his clients. For him, the highlights of his career are those moments when he can see a client's problem resolved, especially if he can achieve this in a cost-effective manner. Whether he's combating the bullying tactics of larger organisations against smaller entities or making appearances in high-profile venues like the House of Lords (as it was formerly known), Aryeh believes the specifics of each case are secondary to the primary objective: addressing and resolving the client's concerns.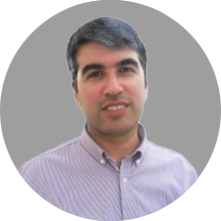 Practice Areas
Commercial
Dispute Resolution
Employment Law
Insolvency
Insurance
Litigation
Property Litigation