Aryeh Kramer
Litigation Solicitor
Where are you from?
I am from the UK but have worked in numerous countries in Africa (Ghana, South Africa), Europe (France, Belgium, Germany), Middle East (Israel, Emirates) America (USA, Brazil) amongst many others.
When did you qualify as a lawyer?
2002
What's your background?
I qualified in a small firm in Clerkenwell, and then almost Immediately, worked in a small North West London firm for 3 years and then had my own firm for 3 years the headed up litigation for one year in a larger firm, then became a consultant in WPG for about 11 years.
What areas of law do you specialise in?
Problem solving, that is what I look to do for all clients.
Career highlights
Every case that brings a smile to the clients face, that their problem is resolved. My enjoyment is finding a solution to a complex problem in a cost effective manner. I have had numerous highlights, all of them different in their own way, if I'm solving the bullying of large organisations against smaller parties or going to the House of Lords as it was then, the details do not matter, all that matters is solving the clients problem.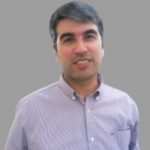 Practice Areas
Commercial
Dispute Resolution
Employment Law
Insolvency
Insurance
Litigation
Property Litigation