Darryl Vas
Property Solicitor
Admissions
Darryl is originally from South London (Croydon) and he is qualified to practice English & Welsh Law. Darryl also speaks fluent French and has lived and worked as an English lawyer in Paris dealing with aviation finance.
Background
Darryl was born in South London – he played rugby for a living for a while after studying law. The rugby took him round the world – France, Australia, New Zealand and Canada – the law brought him back home when it was time to have a serious job.
His Mother was a legal secretary and one of her sons was always destined to be a lawyer – his brother owns the largest second-hand supercar brokerage in the country!
Expertise
Property and associated taxes. He also advises OMB on succession planning.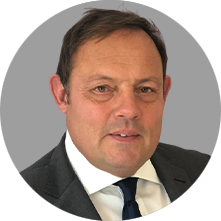 Practice Areas
Residential Property
Conveyancing
Commercial Property
Private Client
Trusts & Estate Planning
Wills & LPAs
Probate