Duncan Gillespie
Corporate & Commercial Solicitor
Where are you from?
Greenock, Scotland.
Admissions
Duncan qualified as a Solicitor (in England and Wales) in September 1998. He is also qualified as a Solicitor in Hong Kong.
Background
Duncan graduated from Strathclyde University in Glasgow with a BSc (hons) in Mining and Petroleum Engineering in 1986. Upon graduation, Duncan began his career in IT with Midland Bank (which was later acquired by HSBC) in Sheffield.
Duncan remained with the Bank for a decade and thoroughly enjoyed his tenure there. However, over time he realised his true interests and strengths were in a different direction. This realisation led him to undertake part-time study at Nottingham Trent University where he pursued the Graduate Diploma in Law.
By 1996, Duncan had completed his legal studies and joined Dibb Lupton Alsop (later known as DLA Piper) as a trainee solicitor at their Sheffield office. After successfully finishing his training contract in 1998, he transferred to DLA's London office. There, Duncan specialised in technology law and eventually branched out into EU and competition law. Between 2006 and 2014, he held the esteemed position of a Partner at DLA Piper, where he focused extensively on all facets of EU and competition law.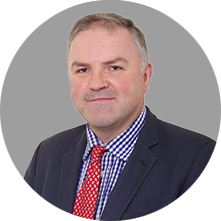 Practice Areas
Commercial
Data Protection
Dispute Resolution
EU & UK Competition Law
Information Technology