Fraser McGee
Corporate & Finance Solicitor
Background
Fraser is from Sheffield, South Yorkshire. He later moved to London and ultimately settled as a long-term resident of Oxfordshire.
Admissions
Fraser qualified as a lawyer in 1997 in England & Wales and furthered his qualifications in 2016 with the Eastern Caribbean Supreme Court. His motivation to become a Solicitor was to engage with and assist entrepreneurs and investors in facilitating change, streamlining efficiencies, and enhancing value. He cherished the opportunity to be at the forefront of the transformation of businesses across a plethora of industry sectors.
Expertise
Fraser specialises in Corporate Law, particularly in areas such as Finance – involving Venture Capital, Family Offices, Hedge Funds, High Net Worth investors, and Private Equity (both from the investor and investee perspectives). Additionally, he is proficient in Mergers & Acquisitions (M&A), Joint Ventures, as well as Restructurings & Re-organisations. Fraser is notably experienced in collaborating with entrepreneurs helming fast-growing companies aiming for change. His expertise extends to serving clients across diverse industry sectors, guiding them through various transactions and assisting them throughout the lifecycle of their businesses – from inception to eventual exit.
Highlights
Fraser was a key member of the successful corporate teams at renowned law firms SJ Berwin and Nabarro in London.
He served as the General Counsel for a prominent hedge fund group, during which the assets magnified from $100m to a staggering $7.5bn.
Demonstrating his versatile professional acumen, Fraser took on the role of CEO for an AIM quoted natural resources company, where he actively engaged in joint ventures with the mining industry's major players.
On the philanthropic front, Fraser was the Regional Director for the Middle East & Eastern Europe at the private foundation named Walk Free. The foundation's noble mission was to bring about tangible changes to eliminate the malaise of modern-day slavery.
A crowning jewel in his illustrious career was his transition to becoming a Consultant Solicitor.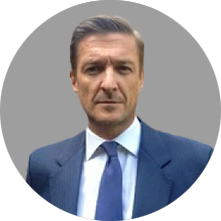 Practice Areas
Corporate  – Finance (Venture Capital, Family Offices, Hedge Funds, High Net Worth investors and Private Equity – Investor and Investee)
M&A and Joint Ventures
Restructurings & Re-organisations