Fraser McGee
Corporate & Finance Solicitor
Where are you from?
From Sheffield, South Yorkshire to London and long term resident of Oxfordshire.
When did you qualify as a lawyer?
1997 – England & Wales; 2016 – Eastern Caribbean Supreme Court. I became a Solicitor to meet and work with entrepreneurs and investors to help build change, efficiencies and value. To be involved in the transformation of businesses across a wide variety of industry sectors.
What areas of law do you specialise in and why?
Corporate  – Finance (Venture Capital, Family Offices, Hedge Funds, High Net Worth investors and Private Equity – Investor and Investee), M&A and Joint Ventures, and Restructurings & Re-organisations. Particularly experienced and focused on working with entrepreneurs of fast growth companies looking to affect change – to work with clients across a variety of industry sectors, acting in a range of transactions and working with clients through the lifecycle of their businesses from formation to exit.
What are you career highlights?
I worked with the successful corporate groups at SJ Berwin and Nabarro law firms in London before working as General Counsel to a large hedge fund group (where assets grew from $100m to $7.5bn).
I managed the business of an AIM quoted natural resources company as CEO, working in joint ventures secured with the mining Majors.
Not for profit: I worked as the Regional Director for the Middle East & Eastern Europe for the private foundation Walk Free, which worked to bring about change to eradicate modern day slavery.
Finally, becoming a Consultant Solicitor.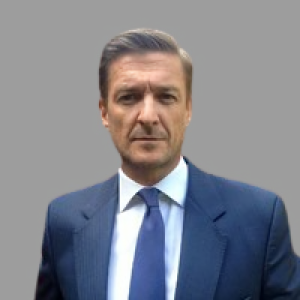 Practice Areas
Corporate  – Finance (Venture Capital, Family Offices, Hedge Funds, High Net Worth investors and Private Equity – Investor and Investee)
M&A and Joint Ventures
Restructurings & Re-organisations