Janie Batchford
Private Client Solicitor
Where are you from?
I am originally from Hong Kong
When did you qualify as a lawyer?
I qualified as a solicitor in the UK in November 1994.
What's your background?
I was born in Hong Kong and grew up there. I came to the UK to study law at university and subsequently qualified as a solicitor here. I speak Chinese, both Cantonese and Mandarin. Many of my clients are from Hong Kong and China.
I have over 20 years experience in dealing with residential and commercial real estate, immigration and divorce.
What areas of law do you specialise in?
My areas of expertise include;
Property, Immigration and Matrimonial
Additional highlights
I did my training at Speechly Bircham Solicitors (now Charles Russell Speechlys) and then joined a private practice where I broadened my experience in a wide range of legal matters. I then joined the Chinese Information and Advice Centre, a UK charity, as a supervisor immigration solicitor.
I set up my legal practice in 2007 and ran my own law firm for 10 years. My firm was on the panel of solicitors of Galliard Homes, a major developer in the UK, where I acted for buyers of many off-plan developments. I sold my practice in 2018 and have since worked as a consultant solicitor.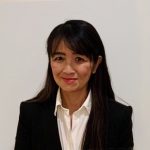 Practice Areas
Commercial
Divorce
Immigration Law
Private Client
Property Litigation