Janie Batchford
Private Client Solicitor
Admissions
Janie qualified as a solicitor in England & Wales in November 1994.
Background
Janie was born in Hong Kong and grew up there. She came to the UK to study law at university and subsequently qualified as a solicitor. she speaks Chinese, both Cantonese and Mandarin. Many of her clients are from Hong Kong and China.
She over 20 years experience in dealing with residential and commercial real estate, immigration and divorce.
Expertise
Property, Immigration and Matrimonial
Highlights
Janie did her training at Speechly Bircham Solicitors (now Charles Russell Speechlys) and then joined a private practice where she broadened her experience in a wide range of legal matters. She then joined the Chinese Information and Advice Centre, a UK charity, as a supervisor immigration solicitor.
She set up her legal practice in 2007 and ran her own law firm for 10 years. Her firm was on the panel of solicitors of Galliard Homes, a major developer in the UK, where she acted for buyers of many off-plan developments. Janie sold my practice in 2018 and has since worked as a consultant solicitor.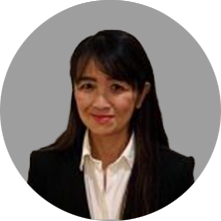 Practice Areas
Residential Property
Family Law
Divorce
Immigration Law
Private Client