Kevin Breslin
Planning Law Solicitor
Where are you from?
Northern Ireland.
When did you qualify?
Barrister – Republic of Ireland (Call July 1985).
Solicitor – England and Wales (April 1994).
What's your background?
Originally qualified as a Barrister at Law in the Republic of Ireland and after several years of legal practice there qualified additionally as a Solicitor in the United Kingdom. I have over 30 years of professional experience in my specialisms. In addition to my main areas I have had involvement in the areas of concession agreements, privatisations, public-private partnerships, share sales and IPOs, World Bank consultancy procurement procedures/contracts, tendering/procurement including under EU regulations together generally with employment in the developing world, capacity building and training local counterparts.
In the international development field, I spent 4 years as a commercial law adviser to the Government of Malawi on a Forestry Concession public private partnership project and had previously advised on the legal aspects of public sector reform programmes in Afghanistan, Ghana and India to include recommending measures to strengthen the regulatory framework and implementing privatisation of state owned enterprises. Additionally, I have worked in Gambia on a World Bank funded Trade Gateway Project, recommending legal and regulatory reforms to improve the business environment which would through their implementation encourage foreign direct investment.
Parallel with the overseas assignments mentioned, I have worked as in house legal adviser to a number of Local Authorities in the United Kingdom covering in particular the areas of commercial contracts/procurement law, regulatory town/country planning law and general local government law.
What made you become a Lawyer?
Enjoyed English, History and Languages at school so the Law provided a logical career route for the skills developed by study of those subjects.
Your ethos?
To be honest in life generally and provide excellent service in my professional work.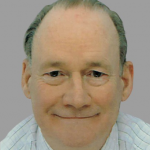 Practice Areas
Commercial
Local Government
Planning