Mark Hessel
Litigation Solicitor
Where are you from?
I am UK qualified only. I was born in Huddersfield in West Yorkshire but London is my home and has been for over half my life.
When did you qualify as a lawyer?
I qualified June 2000. I qualified into law for the intellectual challenge and in particular in dispute work.
What's your background?
Before becoming a consultant solicitor, I was a Commercial Litigation Partner and the Head of the Property Litigation Department at a national law firm with offices in London, MiIton Keynes and Gatwick.
What areas of law do you specialise in?
My litigation practice covers a diverse range of issues, from contract, partnership and joint venture disputes, to contested wills, trust and probate issues. There are few areas of commercial litigation that I have not had exposure to or that I cannot handle.
As I had been head of the property litigation department I had a degree of specialism on all aspects of property disputes, both commercial and residential; from construction, party wall and rights of light issues, occupational disputes (landlord and tenant etc.) through to breaches of contract and negligence claims.
Career Highlights
Whilst training to be a solicitor I had practiced criminal law, that provided highlights due to the nature of the work, in particular attending several autopsies and also meeting characters of the criminal underworld who could be both charming and frightening in equal measure. I was involved in what was, in 1999/2000 one of the longest criminal trials for fraud, and was the first trial to be conducted in part via videolink when the Judge broke her leg and so was hearing some of the trial from her hospital bed.
Since qualifying I have focused on commercial litigation. The biggest case I was involved in was acting as part of a four-man lead team (with many others below us) in relation to the infamous Wembley Stadium litigation, where the legal costs expended by both sides totalled over £22 million. I also solely handled a Court of Appeal matter, Multiplex Constructions (UK) Ltd v Cleveland Bridge UK Ltd & Anor [2006] EWCA Civ 1834 (20 December 2006) against an earlier decision within the same litigation. We had taken over the conduct of the entire case from another firm, and this was also at the point an appeal had to be launched. This meant receiving millions and millions of documents including a shipping container of papers, multiple computer drives full of scanned items and having to then instruct counsel and launch an appeal – all of which was done within 15 days.
In 2012, I successfully took a new point of law to the Court of Appeal in Frozen Value Ltd v Heron Foods Ltd [2012] EWCA Civ 473, and thus created a new point of law as to the interpretation and methodology of calculation of the "5 year rule" of who the competent landlord can be when wanting to dispute the tenant's rights in a commercial lease renewal relying on ground (g) – intention to occupy for the landlord's own business use. Nobody had thought the point was a good one, the initial trial Judge thought the point was a nonsense, and our own counsel was not that in love with the point either. At the point of appealing our counsel wanted to pursue appeal points I thought were weak, and wanted to drop my point. I had a client who had faith in me and who was intelligent enough to see how the point arose and the legal matrix. I found a recently made up QC who was looking for appeal cases to bolster their CV, he took the appeal on condition we dropped what he saw as the weak points and took only one point that he thought was novel and well-reasoned. The point was mine, and he managed to persuade a majority Court of Appeal to side with us and create new law. I cannot imagine actually finding a legal loophole/technical point like that will come more than once in a career.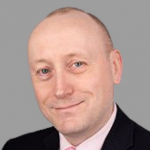 Practice Areas
<ul>
<li>Commercial</li>
<li>Litigation</li>
<li>Property Litigation</li>
</ul>