Omar Khan (HOLP & COLP)
COLP & Commercial Solicitor
Admissions
Omar qualified in 2011 as an England & Wales Solicitor.
Background
Omar studied at De Montfort University, and has worked with globally recognised technology companies such as NTT Communications, Reliance Globalcom, Verint Systems and Oracle.
He becamse a Solicitor for the opportunity to work within an intellectually rewarding field and to develop and become a problem-solver, analyst and innovative thinker, helping organisations, individuals and groups with their legal issues and furthering public good.
Omar speaks Urdu, Punjabi and Hindi.
Ethos
Trustworthy, reliable, proactive, ambitious and hard-working.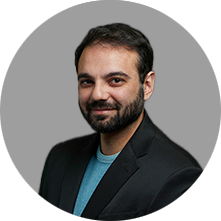 Practice Areas
Commercial
Employment Law
Information Technology