Omar Khan (HOLP & COLP)
COLP & Commercial Solicitor
Where are you from?
Slough.
When did you qualify?
2011 as a Solicitor.
What's your background?
Studied at De Montfort University, and have worked with global recognised technology companies such as NTT Communications, Reliance Globalcom and Verint Systems.
What made you become a Lawyer?
The opportunity to work within an intellectually rewarding field to develop and become a problem-solver, analyst and innovative thinker to help organisations, individuals and groups with their legal issues and further public good.
Do you speak any languages other than English?
Urdu, Punjabi and Hindi.
Your ethos?
Trustworthy, reliable, proactive, ambitious and hard-working.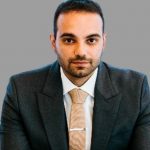 Practice Areas
Commercial
Employment Law
Information Technology