Peter McLean-Buechel
Partner, Construction Litigation
Admissions
Peter completed his studies in Jurisprudence at Oxford University and went on to finalise his solicitor credentials at Guildford Law School. He officially qualified as a solicitor in England & Wales on 1st November 1986. Over the decades, his passion for the profession has remained unwavering, with the consultancy model keeping his interest piqued.
Background
Peter hails from Poole, Dorset but has spent significant portions of his career in London and the South West. He currently resides in Ayrshire.
Although the first in his family to delve into the legal professions (with his ancestors predominantly being engineers or involved in agriculture), Peter has an innate aptitude for languages. This skill allowed him to grasp legal terminology effortlessly, ensuring that he can translate complex legal concepts for his clients in a comprehensible manner.
Expertise
From the outset of his career, Peter specialised in construction litigation, diving deep into significant cases in the City of London. He has been pivotal in establishing construction law capabilities in multiple law practices, including a notable stint in Exeter where he helped initiate a construction practice. Today, his primary focus is on contentious construction, supplemented by advice on contracts and project documentation.
Highlights
Throughout his illustrious career, Peter's driving motivation has been to advocate for those facing unfair treatment. He has worked for various entities involved in the building and civil engineering process — from funds, employers, and engineers to contractors and sub-contractors. Moreover, Peter has provided invaluable assistance to arbitrators, helping them navigate legal complexities during their arbitration of construction disputes.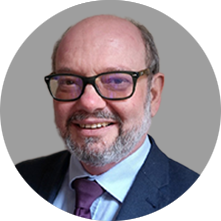 Practice Areas
– Civil Litigation
– Dispute Resolution
– Commercial Property Disputes
– Construction Law