Richmond Duff
Property Litigation Solicitor
Admissions
Richmond is from Nottingham and qualified in England & Wales as a solicitor in 1998, having started his career in marketing and desktop publishing.
Background
Originally a combined studies graduate, Richmond started paralegal work in 1993 with Browne Jacobson while studying at Nottingham Law School. He assisted in defending housing disrepair claims and was heavily involved defending a local authority and their insurers in a 100+ multiparty claim. After finishing his studies, he completed his training in London at a specialist housing and property litigation firm. In 2002 Richmond became a founding partner with a central London firm for 15 years, specialising in property and housing litigation. He had responsibility for the financial, administrative and ICT management of the firm, and their Law Society Lexcel and Investors in People accreditations. Richmond became a consultant solicitor in 2018.
Expertise
Richmond has been involved in property litigation and landlord and tenant law since his first day in a law firm. Over the years he has built up expertise in the following areas.
Lease extensions, missing landlords
Rent arrears recovery and possession/eviction claims
Deposit disputes
Trespass & adverse possession
Boundary, rights of way and Party Wall Act disputes
Insurance disputes
Disrepair and dilapidations
Service charge disputes
Forfeiture
Enforcement of judgments
Squatters
Restrictive covenants
Breach of covenant and enforcing lease obligations
Landlord & Tenant Act 1954
Nuisance and antisocial behaviour
Easements & rights of light
Compulsory purchase disputes
Mediation and alternative dispute resolution
Richmond has long established links with specialist barristers and surveyors, and familiarity with most civil courts in London, South & South East England.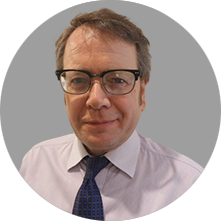 Practice Areas
Lease extensions, missing landlords
Rent arrears recovery and possession/eviction claims
Deposit disputes
Trespass & adverse possession
Boundary, rights of way and Party Wall Act disputes
Insurance disputes
Disrepair and dilapidations
Service charge disputes
Forfeiture
Enforcement of judgments
Squatters
Restrictive covenants
Breach of covenant and enforcing lease obligations
Landlord & Tenant Act 1954
Nuisance and antisocial behaviour
Easements & rights of light
Compulsory purchase disputes
Mediation and alternative dispute resolution