Robert Jonathan Pitman
Commercial & Maritime Solicitor
Admissions
Jonathan proudly qualified as a Barrister in 1975. His passion for law and broadening his expertise led him to subsequently qualify as a Solicitor.
Background
A Cambridge University alumnus, Jonathan immersed himself in the heart of the City, dedicating 10 years at a top-tier Marine Insurance Company. There, he spearheaded initiatives for Latin America, reflecting his prowess not just in legal matters but also in understanding intricate global markets. His linguistic mastery in Spanish, Portuguese, and French further augmented his international roles. After a decade in the City, he transitioned to Clifford Chance, where he spent another 10 years stationed in New York, navigating the intricate terrains of marine and capital markets. Since 1996, Jonathan has been forging his path, establishing a sole practice specialising in Commercial law.
Highlights
Throughout his illustrious career, Jonathan has been at the helm of numerous landmark cases and deals:
Maritime Cases: Successfully handled critical operations such as the Betelgeuse total loss in Bantry Bay, Ireland (1979) and the Gunvor Maersk total loss in the Amazon, Brazil (1979).
Financial Endeavors: Orchestrated significant bond issues for countries like Guatemala, Argentina, Peru, and Brazil between 1992-96.
Corporate Engagements: Navigated complex terrains like the stock and share sale of a pharmaceutical firm, breach of contract disputes in Brazil and China, and agency disputes between the UK and France.
Recent Engagements (2021): Displayed acute legal acumen in the Charter party cancellation dispute, facilitated a crucial joint venture between a UK and Brazilian company, and managed a high-stakes commodity sale contract dispute in the High Court.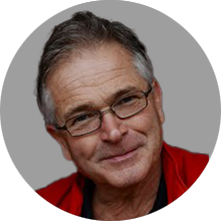 Practice Areas
Commercial
Dispute Resolution
Insurance
Litigation
Marine Shipping