Robert Jonathan Pitman
Commercial & Maritime Solicitor
Where are you from?
I am from the UK/England & Wales
When did you qualify as a lawyer?
1975
What's your background?
Educated at Cambridge University; 10 years in city in Marine insurance company, with special responsibility for Latin America. Travelled extensively in region, speak Spanish, Portuguese, French. Worked for Clifford Chance for 10 years in marine and capital markets, based in New York. Last 25 years in sole practice, specialising in all aspects of Commercial law.
What areas of law do you specialise in?
Pupillage as Barrister in admiralty chambers, which led to job in the city in marine insurance. Then transferred to CC and requalified as solicitor. Transferred to NY because of my knowledge of Latin American/Languages where I worked in Capital markets. After setting up in sole practice in 1996 covered maritime law and general commercial.
Career highlights
Betelgeuse total loss/wreck removal Bantry Bay Ireland 1979. Gunvor maersk total loss/wreck removal Amazon Brazil 1979. New charm confiscation of vessel for alleged drug smuggling Guyana 2002. DG harmony total loss Brazil 1998. APL Panama total loss /wreck removal Mexico 2005. Bond issues for Guatemala, Argentina, Peru, Brazil 1992-96. Stock and share sale of pharmaceutical company, breach of contract dispute pharmaceutical company, distribution agreement dispute Brazil/China. Agency dispute UK/France, remittance company fraud matter 2006 high court, breach of company sale contract 2018. Charter party cancellation dispute 2021, setting up joint venture company for UK and Brazilian company 2021 and commodity sale coontract dispute 2021 high court.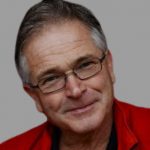 Practice Areas
Commercial
Dispute Resolution
Insurance
Litigation
Marine Shipping