Wendy Lloyd-Goodwin
Commercial & Pharmaceutical Solicitor
Admissions
I was born in Totnes, Devon. After graduating from the University of Exeter, I have lived in various locations across the South East before moving to Ascot, Berkshire.
Wendy qualified as an England & Wales Solicitor in March 2000.
Background
Highly accomplished solicitor with 20+ years experience as a commercial lawyer within the life sciences, pharmaceutical, medical device, and consumer health industries.
I have held positions as the UK/IRE General Counsel for Bristol Myers Squibb, Novo Nordisk, Merck Serono, and the lead Oncology lawyer at Novartis, together with an EU General Counsel role at Illumina (Genome Sequencing), and Senzer (a cannabinoids company); I currently hold a number of non-executive directorship roles.
I enjoy using my skills to provide support in the attainment of business goals in a business partner focused fashion. Offering consultancy services allows me to do this across an array of clients, providing breadth and variety.
Expertise
A legal expert in Commercial law and compliance including Contracts, Pharmaceutical Laws, and Health Care Professional interactions, Medical Devices, Consumer Health, and Animal Health. The Bribery Act, Anti-Corruption policies and procedures; Data Privacy; and Intellectual Property protection and licensing.
Highlights
Obtaining kudos for providing teams and offering support which gives business enablement solutions; including the negotiation and drafting of a government contract for the sequencing of 100k genomes, putting in place contract templates and processes, devising a compliant supply chain infrastructure for a Controlled Drug, to name but a few.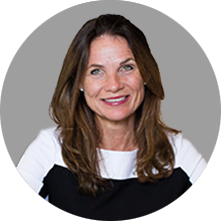 Practice Areas
Commercial
Company Secretarial
Corporate Law
Data Protection
Intellectual Property