Lynsey Colman
Head of Private Client Law
Admissions
Lynsey qualified as a lawyer in 2005.  Her interest in law was first sparked by the OJ Simpson trial in 1995 when she was 15 years old. Lynsey watched hours of the court room drama as it unfolded. She completed some work experience at a local law firm and Lincoln's Inn firm and decided then that law was the career path she wanted to take.
Background
Lynsey clives in Surrey and ompleted a law degree at Sussex University and the Legal Practice Course at the University of Law Guildford. After a gap year travelling, she did a training contract at a large regional firm where she later qualified into Private Client work and became an Associate Solicitor. During this employment she also passed the four Society for Trust and Estate Practitioner post-graduate diploma exams and the Advanced Certificate in Will Drafting exam. Lynsey then took a short career break to raise her young family and worked at the local preschool for 2 years which was completely different but very rewarding. She returned to Private Client work in October 2020 and realised how much she had missed working in that sphere.
Expertise
As part of her training contract she had experienced four different areas of law and knew almost straightaway that Private Client work was for her. Lynsey likes to get to know her clients hearing stories about their personal lives and family. She takes great pride in advising and guiding clients through processes, which can be complicated, in as straightforward a manner as possible.
Highlights
Executors of an estate came to Lynsey when HMRC launched an investigation into the Return that had been submitted and in particular the lifetime gifts that were made by the deceased. This involved ordering over 6 years' worth of bank statements, liaising with the family to determine the amount of gifts made and presenting the evidence to HMRC to agree tax implications. No penalties were imposed by HMRC which was a successful outcome.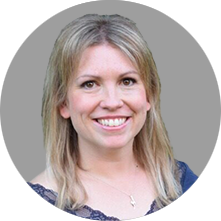 Practice Areas
Private Client Law
Wills
LPAs
Probate
Trusts & Estate Planning