Michael Deery
Litigation Solicitor
Where are you from?
I am from Northern Ireland
When did you qualify as a lawyer?
1996 – qualified in 3 Jurisdictions (England & Wales, Rep of Ireland, Northern Ireland)
What's your background?
Dual Irish/ British Citizen and European lawyer
What areas of law do you specialise in?
Dispute resolution, risk management in the insurance, corporate, self-insured and public sectors. Personal injury & clinical negligence. Judicial Review
My corporate/individual/public sector clients have a diverse folio of requirements in an ever widening litigation/regulatory /compliance framework. Throughout my 30 year career I have advised collectively/individually across the entire spectrum and enjoy meeting the clients' needs in the varied and challenging dispute resolution.
Career Highlights
Settling 1st Opiate  Dependency class action  involving  Sec of State   c 1500 Claimants on behalf of publicised company  avoiding liability for major insurers Marketform.
Settling 2nd  Opiate  Dependency class action involving Sec of State   c 1000 Claimants on behalf of public listed Co avoiding liability for major insurers Marketform.
Simultaneous strike out of 25 insured/self-insured claims – Scott, Williams, Nuttall v PPS Ltd
Track record of c 17 successful Judicial Review Applications to date (varied disciplines)
Settling 8 million public liability claim for 1 % of claim on behalf of insured/insurer Spalding v Serco Ltd/ Sompo Canopius
Successful business interruption COVID-19 claim in line with Supreme Court case the Financial Conduct Authority v Arch and Others.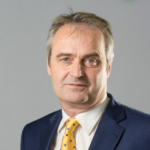 Practice Areas
Clinical Negligence
Contentious Probate
Dispute Resolution
Insolvency
Insurance
Litigation
Private Client
Professional Negligence
Property Litigation