Michael Deery
Litigation Solicitor
Admissions
Michael qualified in 1996 – he is qualified in 3 Jurisdictions: England & Wales, Rep of Ireland, Northern Ireland.
Expertise
Dispute resolution, risk management in the insurance, corporate, self-insured and public sectors. Personal injury & clinical negligence. Judicial Review.
Michael's corporate/individual/public sector clients have a diverse portfolio of requirements in an ever widening litigation/regulatory/compliance framework. Throughout his 30 year career, Michael has advised collectively/individually across the entire spectrum and enjoys meeting his clients' needs in the varied and challenging world of dispute resolution.
Highlights
Settling 1st Opiate  Dependency class action  involving  Sec of State   c 1500 Claimants on behalf of publicised company  avoiding liability for major insurers Marketform.
Settling 2nd  Opiate  Dependency class action involving Sec of State   c 1000 Claimants on behalf of public listed Co avoiding liability for major insurers Marketform.
Simultaneous strike out of 25 insured/self-insured claims – Scott, Williams, Nuttall v PPS Ltd
Track record of c 17 successful Judicial Review Applications to date (varied disciplines)
Settling 8 million public liability claim for 1 % of claim on behalf of insured/insurer Spalding v Serco Ltd/ Sompo Canopius
Successful business interruption COVID-19 claim in line with Supreme Court case the Financial Conduct Authority v Arch and Others.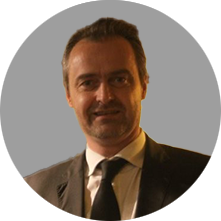 Practice Areas
Clinical Negligence
Contentious Probate
Dispute Resolution
Insolvency
Insurance
Litigation
Private Client
Professional Negligence
Property Litigation